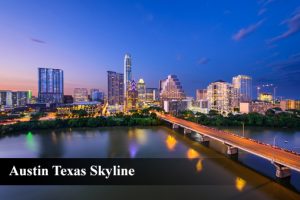 If you're searching for somewhere to conduct a free tenant screening in Austin, give Tenant Screening Center, Inc. a try. We are here to make sure that your screening process goes by as easily and quickly as possible, with a wide range of free resources and forms available to our users and a 100% money back guarantee for our screening services. Tenant Screening Center has over thirty years of nationwide service, and are proud to offer only the most reliable and thorough results to our users. Whether you're looking to run a credit report paid by the tenant, conduct a tenant screening online, run background checks, rental background checks, tenant background checks, or access our tenant verification service, TSCI has got you covered.
A+ Rating from the Better Business Bureau
Not only have we been given an A+ rating from the Better Business Bureau, but Tenant Screening Center is also rated #1 in the country according to The Landlord's Handbook. Additionally, we are proud to offer a 100% satisfaction guarantee* for our quality products, which are available twenty-four hours a day, seven days a week. Conducting a tenant screening online doesn't have to be confusing, timely, or stressful, and we're here to make sure everything goes as smoothly as possible.
When you're running a credit report paid by the tenant, it's important for you to get as accurate a vision as possible on the results. At Tenant Screening Center, we use a system that will give complete credit details, unlike most competitors, called the VantageScore Range. This system will instantly assign a letter grade and score type to any credit score so you can instantly determine which tenants are the best choice without any of the guesswork. Visit our website or call our toll free number and let us help you conduct your free tenant screening in Austin today!
*If the product is not delivered or there are errors in processing the information (either human or electronic) the money will be refunded in full. If the credit database is incorrect and sends over incorrect information, TSCI is not responsible.
Sign Up For RentalConnect
Contact TSCI Today
More Info