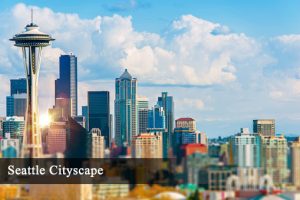 When you need a free tenant screening in the Seattle WA area, look for Tenant Screening Center Inc. Your potential tenants pay for the reports, so there's no loss of money to you if you don't end up renting to the person whose report you order. You can find out a lot in these reports. We can verify a tenant's previous addresses, landlords, and employment situation. You can see if someone has outstanding debts, or tax liens. It's important to get this information up front so you can make an informed decision before agreeing to rent to someone. It's always a good idea to verify what they tell you, and now there's a simple way to do that. A credit report paid by the tenant that will tell you everything you need to know about someone's financial history.
Unable to do Criminal Background Checks In Your Area? Please consider the following RentalConnect Reports:
Credit, Eviction, Sex Offender, Employment/Landlord Verifications
Is Your Next Tenant Verified?
If you're a landlord or property manager, you know that having open units is a drain on your resources. Every day that they go unoccupied is money you're not earning. But when the time comes to rent, you also want to be sure that you're renting to the right person. A short-term rental where your tenant is unable to pay rent in the long term means costly turnover for you. So, use TSC's free tenant screening for Seattle WA and take the stress out of background checks!
Sign Up For RentalConnect
Contact TSCI Today
More Info