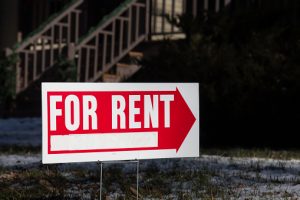 For the most accurate tenant screening in Chesapeake, Virginia, consider contacting Tenant Screening Center today. We're the only tenant screening business in the nation that is listed as number one in The Landlords Handbook: A Complete Guide to Managing Small Investment Properties – and for good reason! We think we're the best in the business, and our customers will agree.
For 30 years, Tenant Screening Center has been providing landlords and property managers with the most comprehensive rental background checks. If you're a landlord who is considering renting out a property, our service is invaluable. How many times have you rented out a space, only to be disappointed in the quality of your renters? From late payments to bounced checks and suspicious activity, you've seen it all. We're here to assure you that it doesn't have to be this way.
Imagine how secure you would feel with a thorough background check on all your tenants. Our service provides the most accurate information including criminal records, eviction notices, and credit reports. For special cases that require that added layer of security, our private investigator can obtain detailed financial history and court records. There's simply no reason why you should feel unsure about your choice of tenants with our exhaustive screening services.
Tenant Screening Center provides tenant screening for all Chesapeake, Virginia residential and commercial properties. You can rest assured knowing that every report we compile for you will be completely accurate and verifiable. On top of that, our prices are reasonable! So if you're interested in obtaining a tenant screening, give us a call today.
Sign Up For RentalConnect
Contact TSCI Today
More Info