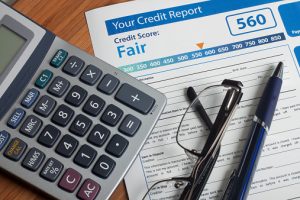 Protect your valuable investment with tenant screening paid by tenant in Nashville. Your rental property is a business, whether you have a single unit or hundreds. Do not leave tenant choice to chance or intuition. No landlord should rent a unit without performing a credit check. While good tenants can run into bad luck, undisclosed late payments, charge-offs, and collection activity are red flags. Do not run the risk of inheriting another landlord's problem tenant! Trust, but also verify.
Tenant Screening Services You Can Count On
Tenant Screening Center has developed our paid by tenant services to benefit Nashville landlords. However, our QuickScreen product benefits responsible tenants as well. Often, the application process for an apartment involves filling out a paper application and paying a hefty application fee. While a landlord should never fill a unit without performing a thorough credit check, this traditional application process gives many quality prospective tenants pause. To perform a credit check on her own, a landlord must obtain highly personal information such as social security numbers and date of birth. Responsible tenants often have fears about identity theft and are hesitant to give out information. In addition, a typical fee of thirty to fifty dollars can seem excessive to tenants, but does not come close to compensating the landlord for his time. Screening a tenant yourself can involve ordering a credit check, manually checking references, and more. With QuickScreen, the tenant does not have to give her information to anyone but us, and the application fee is nominal. QuickScreen is truly win-win and a great solution for many rental units.
Tenant Screening Center offers credit and background checks paid by Tenant to property owners in Nashville and across the country. If the market for your units will not bear tenant paid checks, we still have you covered. We offer a number of traditional landlord paid screening products as well. Visit our website or give us a call today to be introduced to everything we offer. Tenant Screening Center is confident that we have the perfect solution to protect your property, at a price that you can afford.
Sign Up For RentalConnect
Contact TSCI Today
More Info