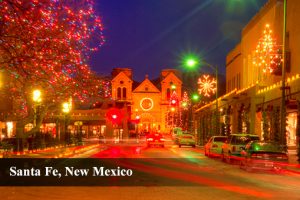 Landlords in Santa Fe are welcome and encouraged to try Tenant Screening Center for all their needs related to rental screening, including rental background checks. These screening services are available at no cost to you, the landlord, owner, or property manager because we can bill your prospective tenant directly. With over 30 years of experience, we are the experts you can trust to provide accurate, detailed information about your prospective tenant's rental background, credit history, employment history, and more. We have conducted over 165,000 background checks, making us the primary authority in the business and the primary choice of landlords across the country and in Santa Fe.
FAst, Secure Rental Screening Services
Tenant Screening Center is proud to help Santa Fe landlords secure rental screening that includes a credit report, all of which can be paid for directly by the prospective tenant. We are pleased to offer our services to both residential and commercial business property owners. Our services offer landlords a strong sense of confidence for the tenant selection process. You can depend upon and trust our thorough and accurate background check process. Basic background check options start at $17.50. However, for $51.50 you will receive a detailed idea of your prospective tenant's personal history. This package includes a credit report with credit scores, eviction history, verification of employment, current and default credit card debt, and more. With Rental Connect there is no out of pocket cost to you because all of this can be paid by the tenant. When you opt for our services, you will receive all the information you need from a trustworthy and experienced authority. When you need to know more about someone interested in renting one of your Santa Fe rental properties call Tenant Screening Center.
Sign Up For RentalConnect
Contact TSCI Today
More Info