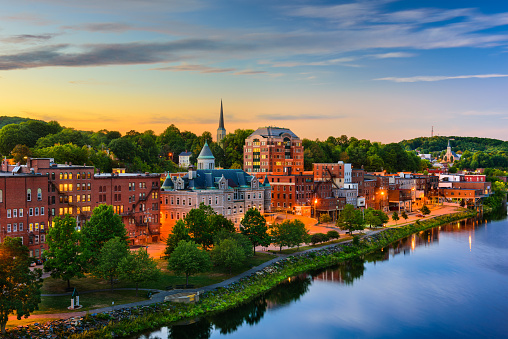 If you're a landlord or property manager looking for the right tenant screening services in Maine, come to Tenant Screening Services, Inc. for the best rental background checks you can find. See for yourself why we're the first listing in the Landlord's Handbook!
With over 30 years of experience and work done by only the best technicians, we currently serve over 35,000 landlords and property managers nationwide as their main source for credit checks, background checks, criminal and eviction history, and various other hassle-free, easy-to-use services.
The Best Rental Background Checks
Our RentalConnect package, for example – also the one we usually recommend to our new landlord and property manager customers – includes credit, criminal, and eviction checks for a total of $39.95 and no membership fee. We bill the cost directly to the applicant in order to promise that both the price and your workload remain completely reasonable. For your convenience, you don't even have to come into the store to sign up!
If that particular option doesn't sound like the right option for you, we also offer a National Data Check package for $17.50. This includes both a criminal and an eviction background check. Just remember that no matter which package you end up selecting, our experienced technicians will provide careful, personalized service to better assist you and your tenants. We believe this so strongly that we even offer a 100% guarantee!
If you have any concerns or questions regarding the best tenant screening services in Maine, call us at 800-523-2381. We're open from 8 AM to 6 PM on weekdays and from 10 AM to 3 PM on Saturdays, while total access background checks and all of our other products are available 24/7 on our website. Find out how we can help you today!
Sign Up For RentalConnect
Contact TSCI Today