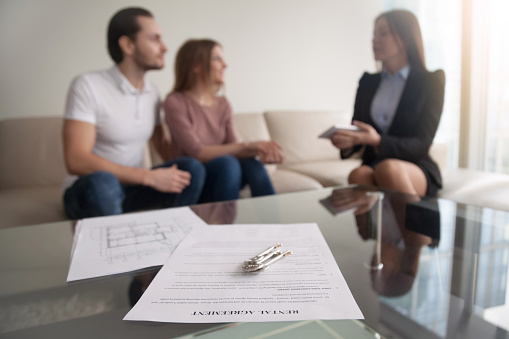 Does your current rental background check provider offer tenant verification service? There are many different types of background checks and providers. In recent years, property management accounting software like AppFolio have begun offering rental screening. However, this software platform is not a tenant screening company. They offer it as a secondary service, tacked onto their primary business. Would you trust your accountant to do you background checks? We wouldn't. We would look to tenant screening professionals with experience.
Extensive Reports and Oustanding Customer Support from the Experts
Tenant Screening Center is a tenant background check company with over thirty years in the business. One thing that distinguishes us from other secondary providers is our tenant verification service. We do not merely provide a data feed for our landlord and property manager clients; we offer landlord verification, criminal background checks, and local as well as national information. Our comprehensive screening includes credit reports, criminal checks, and eviction histories that are pulled from a database of over 2 billion records. You can rely on our thorough rental background checks to make an informed decision about your potential tenants.
In addition to our high quality and detailed tenant verification service and screenings, we also offer excellent customer service. When you call us with a question, a live human will answer 24/7. We have tenant screening specialists standing by to help with any inquiry you may have. We pride ourselves on first-rate customer service and satisfied customers. Our superior client support and background checks are what led TSCI to be named the #1 tenant screening company in The Landlord's Handbook! With three decades of experience in the industry, we look forward to serving property managers, landlords, and all those looking for high quality and high touch rental screening for at least thirty more! Get started with our tenant screening specialists today.
Sign Up For RentalConnect
Contact TSCI Today