As of the first week of May, 80.2% of renters around the U.S. had paid full or partial rent, according to the National Multifamily Housing Council. Despite this, the pressure is increasing for landlords and tenants alike as they struggle to cover expenses. The full financial repercussions of the pandemic aren't yet known, but it's likely we're not out of the woods yet.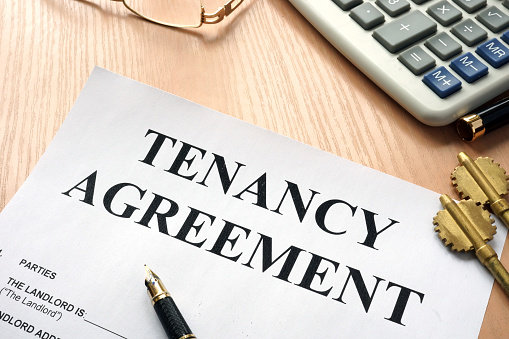 In April, the unemployment rate was a record-breaking 14.7%, which means more than 40 million renter households have had their finances impacted. Millions of renters have already received the $1,200 stimulus from the IRS but there currently aren't any official plans from Congress to send out additional stimulus payments. At the moment, the chances of additional payments seem slim.
Unemployed citizens have been receiving a supplementary form of federal financial assistance: an additional $600 per week to complement state unemployment benefits. However, this aid is set to expire at the end of July. Some lawmakers have proposed extending those benefits indefinitely, but like the additional stimulus payments, there's no official plan to do so at this time. If these funds lapse and renters are still unable to work due to job loss (particularly in the restaurant and hospitality industries), their ability to pay rent could suffer.
Both the stimulus and supplementary unemployment payments are undoubtedly helping many renters stay afloat financially, but what happens when they run out?
Even if the payments continue to cover rent, a large number of tenants are only paying partial rent. This number has grown month-to-month, particularly in large metro areas like Atlanta, Seattle, and Los Angeles. Concurrently, the amount of partial rent paid has dropped. In Seattle, one of the first hot spots for the virus, those who paid partial rent by May 6 settled only 35% of the total owed for the month; this is down from April at 37% and January at 44%. Los Angeles saw a similar decrease. In response to partial rent collections, many landlords are enacting payment plans for their tenants.
Landlords are struggling, too
While these payment plans benefit tenants, they're eroding at landlords' finances, many of whom were already affected by the initial COVID-19 fee waivers. This has caused revenue per unit to go down for many property owners. One landlord stated their average was approximately $100 per unit, which could equal a significant loss for many, especially if they own an apartment complex with 250 units.
Leasing has begun to pick up again; however, rent prices have plateaued and some areas are affected by government-mandated freezes. Some in the rental housing industry suggest the slowdown in rent growth, coupled with the price cuts, is larger than many people realize.
To make matters worse, eviction bans are scheduled to expire over the summer, which could lead to a wave of eviction cases, displaced residents, lower occupancy rates, and postponed move-ins. On the flipside, multifamily property owners who have federally backed mortgages can receive up to 90 days of loan forbearance under the CARES Act. Unfortunately, the mismatch between eviction halts and loan forbearance could cause some landlords to become delinquent or even default on their loans.
Ultimately, the government's financial aid for unemployment during COVID-19 is likely inadequate in the long run, especially given the large number of people who have been impacted. With residents unable to pay their rent, property owners and managers will be unable to pay their mortgage, property taxes, and fund payrolls. This could potentially trigger another wave of financial and economic hardship. Hopefully, government aid will be extended or additional stimulus payments will be issued; if so, will it be sufficient?
Landlords
Property Managers
Contact TSCI