As states have begun to lift stay at home orders, online searches for terms like "apartments for rent" have started to increase. With many renters now on the hunt for new housing, there are a few things you should start doing to prepare.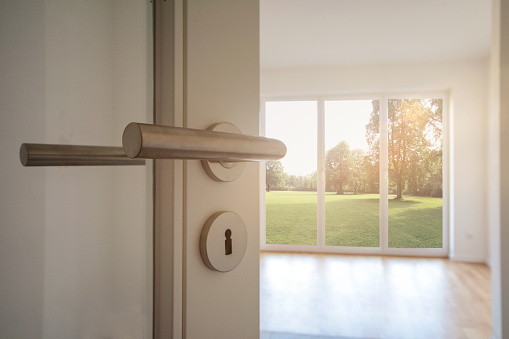 First, it's strongly recommended that you read through the Centers for Disease Control's (CDC) guidelines for shared and congregate housing. This goes over how you can safely resume normal operations, like showing vacant units to new applicants. You should also make sure you're following all recommendations release by your local health and city officials.
Once you've reviewed all your policies and operations to make sure they're in line with the latest recommendations, you can begin to focus on your marketing, leasing, management, and revenue processes.
Marketing
Don't wait to run paid ads!
Now that many states have removed some of their COVID-19 restrictions, renters are starting to resume their hunt for housing. This makes your digital advertisements more important than ever. Although renters may be moving in slower volumes right now, the start of the school year is a historically slow time for most markets. There's no way to know what autumn will hold in terms of the pandemic, either, so it's best to start your marketing now in case things slow down even more.
Adjust your ad spend
As the demand for housing increases, you may also have more turn-over with your existing tenants. A good way to drive more traffic to your website (and showcase your vacancies) is by increasing your ad spend.
Re-evaluate the ways you market
While you're taking a look at your paid ads, take note of which channels are successful, and which ones aren't. You may need to reallocate your marketing dollars to channels that are actually converting into leads.
Emphasize visual content
Many people are still trying to reduce their in-person meetings and gatherings, so give your potential tenants a way to see your community without actually going there. This can be done using virtual tours, photos, floor-plans, and videos. Pushing your visual content is a great way to advertise your community and aid renters in their search.
Leasing
Offer virtual tours
Although states are starting to reopen, the CDC guidelines still recommend limiting any unnecessary exposure in enclosed spaces. So even though you may be tempted to start offering in-person tours, many renters may be uncomfortable with the idea. Virtual tours are the next best option. You can offer tours through video conferencing apps like Zoom or Skype, or use online tools to create virtual tours using online tools. Get some tips on how to offer virtual tours and best practices for them here.
Increase your hold time
Do you currently have a lot of vacancies, or expect to have some in the near future? If so, you may want to increase the amount of time you'll hold a vacant unit for prospective tenants. You can compare your RVO to your Target RVO to help you determine how much time you should hold your units.
Here's a quick guide to determine your maximum vacancy hold period:
| | |
| --- | --- |
| RVO vs. Target RVO | Maximum hold period |
| RVO ≥ Target RVO | 4 weeks |
| RVO ≥ Target RVO -1% | 5 weeks |
| RVO ≥ Target RVO -2% | 6 weeks |
| RVO ≥ Target RVO -3% | 7 weeks |
| RVO ≥ Target RVO -4% | 8 weeks |
| RVO ≤ Target RVO -4% | 9+ weeks |
Management
Sanitize!
You've likely already changed up your cleaning routines and hours of operation for your community's common areas, but if you haven't, now is the time. Make sure you have enough supplies on hand to keep everything properly sanitized. You may also want to set up hand washing stations, areas with hand sanitizer, and similar precautions.
Another thing you may want to keep in mind is that your current tenants may not be happy about paying for amenities they can't use or feel safe using. If you decide to open common areas like your gym or pool, ensure that you're doing everything you can to keep them as clean as possible.
Speed up your tenant turnovers
Now that so many people are beginning to search for housing, it's important to clean and prepare your vacant units for new tenants as quickly as possible. A good timeframe for this would be within seven days. Spend extra time making sure your vacant units are immaculate so new tenants can see the community they're moving to is clean, safe, and well-maintained.
Increase your resident retention
Although the country has started to reopen, many people are still wary about returning to their normal routines. Pay close attention to any residents who may have a lease due soon. Is there anything you can offer them to entice them to stay?
You may need to get a bit creative with your renewals, like finding ways to make their unit more comfortable. You could offer free carpet cleanings or let them paint their walls. Smart amenities, like Nest thermostats, are the perfect blend of comfort and convenience, plus they can cut energy costs. Think about offering amenities that will benefit your current tenants as well as attract future ones.
Offer unique amenities
An important aspect of marketing for any industry is to set yourself apart from the competition. As a landlord or property manager, one way to do this is to offer amenities renters can't find anywhere else. For example, you could offer electronic fitness items, like Peloton bikes or Tonal lifting machines. Try sending out a survey to your tenants with some different amenities you'd be willing to offer to see what would be most attractive. The more unique amenities you offer, the more likely you'll keep your existing tenants and attract new ones.
Revenue
Price discounts
One way to attract more residents to your community is to offer discounts on rent. This is a good tactic for when your RVO is below your Target RVO. Here's a guide to help you figure out which types of discounts would be feasible:
| | |
| --- | --- |
| RVO vs. Target RVO | Discount |
| RVO ≥ Target RVO | None |
| RVO ≥ Target RVO -1% | 1-2% off monthly rent or 1/2 off first month's rent |
| RVO ≥ Target RVO -2% | 3-4% off monthly rent or 1/2 off first month's rent |
| RVO ≥ Target RVO -3% | 5-6% off monthly rent or 3/4 off first month's rent |
| RVO ≥ Target RVO -4% | 7-8% off monthly rent or first month rent-free |
| RVO ≤ Target RVO -4% | 9%+ off monthly rent or 1+ months rent-free |
You can also apply discounts to specific rentals that have remained vacant throughout the pandemic. For example:
| | |
| --- | --- |
| Unit Vacancy Duration | Discount |
| 30 days | None |
| >30 days | 1-2% off monthly rent or 1/2 off first month's rent |
| >45 days | 3-4% off monthly rent or 1/2 off first month's rent |
| >60 days | 5-6% off monthly rent or 3/4 off first month's rent |
| >75 days | 7-8% off monthly rent or first month rent-free |
| >90 days | 9%+ off monthly rent or 1+ months rent-free |
Lower your lease renewal rates
One way to keep your lease renewals and occupancies high is to keep your renewal rates at or below the market rates. If you've chosen to lower your rates for new residents, you may also want to consider lowering the rent price on renewals to help retain those tenants.
COVID-19 has changed regulations, operations, and processes for the rental housing industry. The goals you once had for your community have most likely have changed as well. Communities that are willing and able to adapt quickly are most likely to see the greatest success as the country reopens and begins to embrace the new normal.
Landlords
Property Managers
Contact TSCI